Development and training
Achieving big things at Pandora isn't about going it alone. There are always new opportunities around the corner, and if you need support to reach your next milestone, you've got it. Like our jewellery, your career can be tailored to your ambition.
Whatever position you're in within our organisation there are opportunities to learn and grow. Some are ongoing programmes and on-the-job experiences, whereas some are formal and immersive.
We'll help you develop all the skills to take your career up a notch (or sideways). Show us what you're capable of and we'll create something remarkable together.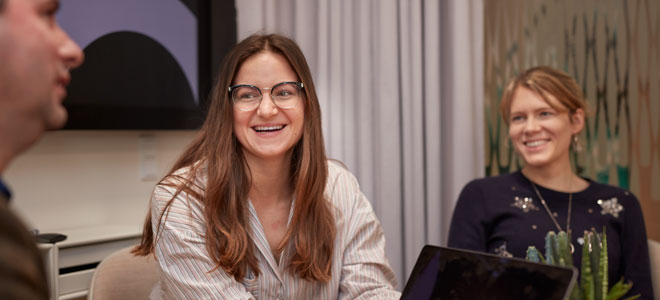 "What makes Pandora special is its commitment to the employee. At every turn, Pandora has ensured that I have the best tools for my job." Richard, Agile Architect, Global IT