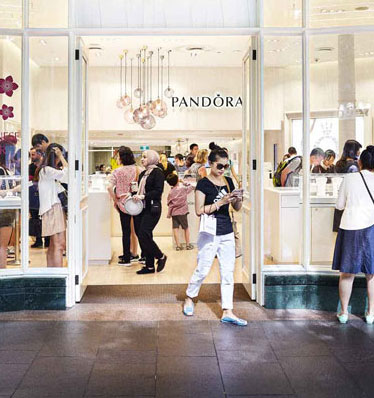 INVESTOR
The world's largest jewellery brand with 26.5 billion Danish kroner in revenue in 2022 and a retail network of around 2,500 stores
Investor
Pandora is a cross-generational brand with unmatched recognition that gives a voice to people's loves.
Our jewellery is crafted and hand-finished to the highest ethical and environmental standards at our state-of-the-art crafting facilities in Thailand and made to inspire women to collect, create and combine genuine jewellery at affordable prices.
Pandora's strategy focuses on delivering sustainable and profitable revenue growth building on the vast untapped opportunities within our existing core business. A strong cash generation and attractive cash return will remain.
Contacts
Bilal Aziz

VP, Investor Relations & Treasury

Adam Fuglsang

Investor Relations Director

Andreas Oestergaard Kristensen

Investor Relations Manager